Springtime is almost here and our Hair Studio is booking Beauty Services for Local and Destination Brides.  Our staff loves our Brides and your Bridal Parties. We enjoy helping make your special day a beautiful one to remember forever.  Destin Hair Studio's Wedding Beauty Services include styling, haircuts, coloring (Ombre and Bayalage), airbrushing and makeup with bridal packages that suit your individual needs.
Couples love saying "I Do" in Paradise. Spring in Destin Florida is one of the most beautiful times of the year. The water is a beautiful Emerald color that our coast is well known for and very clear.  The temperatures are perfect with a nice breeze and of course, the sand is always soft and sugary white.
Our area offers many activities and events, including festivals and pub crawls, family activities, shopping, and our famous seafood and dining. You will find plenty of Things To Do In Destin. You get all the fun of a popular vacation spot plus the romance of a tropical location.  In the water, you can enjoy Snorkeling, Deep Sea Fishing, or a romantic Private Sailing Charter.  While daytime offers many activities in our bustling little town, the nights are dreamy and serene. As the sun begins to set and the moon comes out to shine over our beautiful coastline, it is the perfect time to enjoy an intimate moment with your sweetheart. Paradise is waiting for you!
Our Wedding Beauty Services
If you are a Destination Bride, you know how important it is to have your plans made in advance. We offer In Salon as well as Onsite Beauty Services that fit your needs. Our full services take the hassle out of having to book multiple beauty service vendors. We have expert hair colorists and hair stylists as well as professional airbrush and makeup artists. Look no further, we have you covered. Our beauty experts take pride in making you look your absolute best on your big day. We even offer Wedding Beauty Services to your entire bridal party including Mother of the Bride and Mother of the Groom. We can accommodate a wedding party of any size.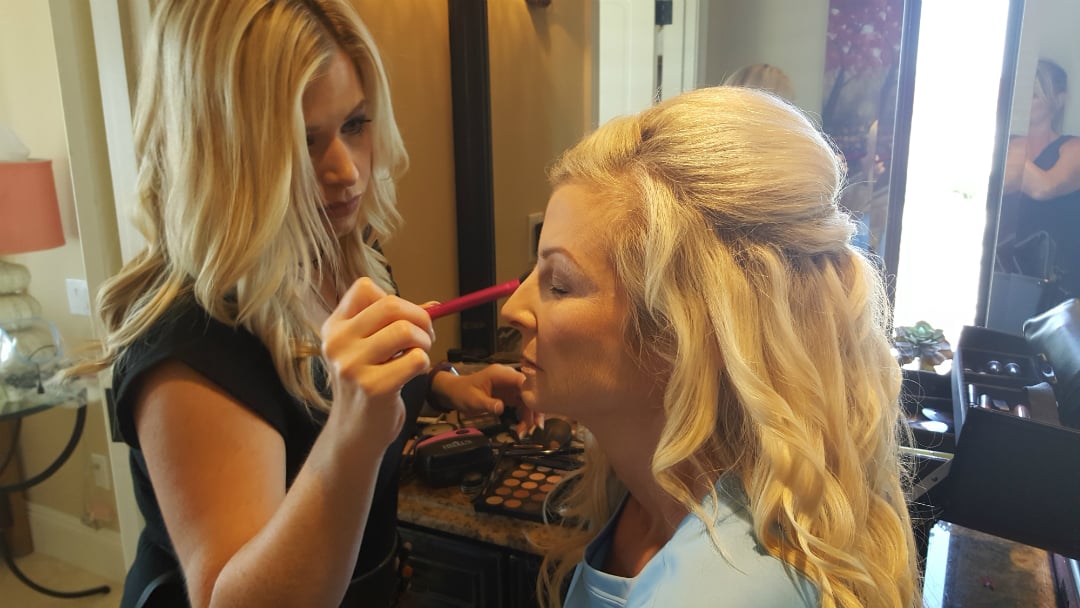 Book Your Special Date
Because Destin is one of the most popular tourists' locations in the United States, it is important to book our Wedding Beauty Services as soon as possible. We have an easy to use booking platform that allows you to customize your estimate based on your needs and party size. Take away the stress of finding services once you arrive in Destin and book in advance so you can ensure our services are available to you on your special day. Learn more about our Bridal Services by reading our previous blog Bridal Makeup Artists and Wedding Hair Stylists. To get an estimate for wedding services, check out our Estimates Page.
Stay up to date on our latest blogs and beauty industry news by following us on Facebook.