Destin Hair Studio is excited to introduce our new makeup artists and hair stylists and tell you more about our Onsite and In Salon Bridal Services. We welcome everyone to our new hair salon. Learn more about our new team on our Our Talent page. We have made many exciting changes recently and continue expanding our services to provide our clientele with the best makeup and hair services you will find in the Destin area.
Our Makeup Artists & Hair Stylist Team
For years Kelly has specialized in Brides and their Bridal Parties. Kelli is happy to have our new makeup artists and hair stylists that also have a passion for Brides and making you look and feel your very best. Our onsite services include hair and makeup for the Bride, Mother of the Bride, Maid Of Honor, Bridesmaids and of course, the Flower Girl.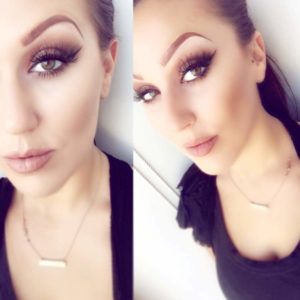 OnSite Bridal Services
The Hair Studio Makeup Artists will prepare your face with colors that will accentuate your facial features to finish your beautiful Bridal look. Our expert knowledge in complexion and tones will ensure that the makeup not only matches perfectly but gives you a nice healthy glow for your special day.
Our onsite Hair Stylist Service is perfect for all types of styles including half-dos and updos. These services combined are perfect for any last minute touches before you walk down the aisle.
Bridal Parties In Salon
Destin Hair Studio not only offers Onsite Bridal Services but also InSalon Services for your entire wedding party. Our Hair Salon is large enough to accommodate larger wedding parties as well as small, intimate parties. We have an entire team available for all of your Bridal needs. Be sure to book with us early to ensure our availability.
Book Your Wedding Party With Us Today
If you are interested in our Bridal Services, whether it be InSalon or Onsite, we recommend a free consultation. During a consultation, our team will go over your desired look and pricing. It is also recommended that you have a trial run for your special day. This is so you can decide which hairstyles and makeup are right for your special day. Learn more about Our Bridal Services.