Tonight is the big night for Our Grand Opening and Holiday Open House Event! You are invited to a holiday open house to see the new home for our hair salon. We are excited to mingle with you as we show you around our new hair studio. We hope you will celebrate with us between 5 PM and 8 PM, December 14, 2017.
Mix, Mingle and Be Merry
Our Grand Opening is a reception-style event, and the hostess is our master hairstylist, Kellie Hyer. We will have goodies and giveaways, be sure to join us early so you do not miss any excitement. You can check out the fun holiday styles and get some great hair and beauty tips from our hair professionals.
We will be serving wine and champagne to our guests. So mingle and be merry as we celebrate our Grand Opening and welcome the Holiday Season with us.
Destin Hair Studio has worked hard to provide you with an updated hair salon experience. Our new place is spacious with more stylist chairs and a comfortable indoor and outdoor waiting area. In addition, we now have updated equipment for all your hair care needs. We also use and feature only the most trusted products.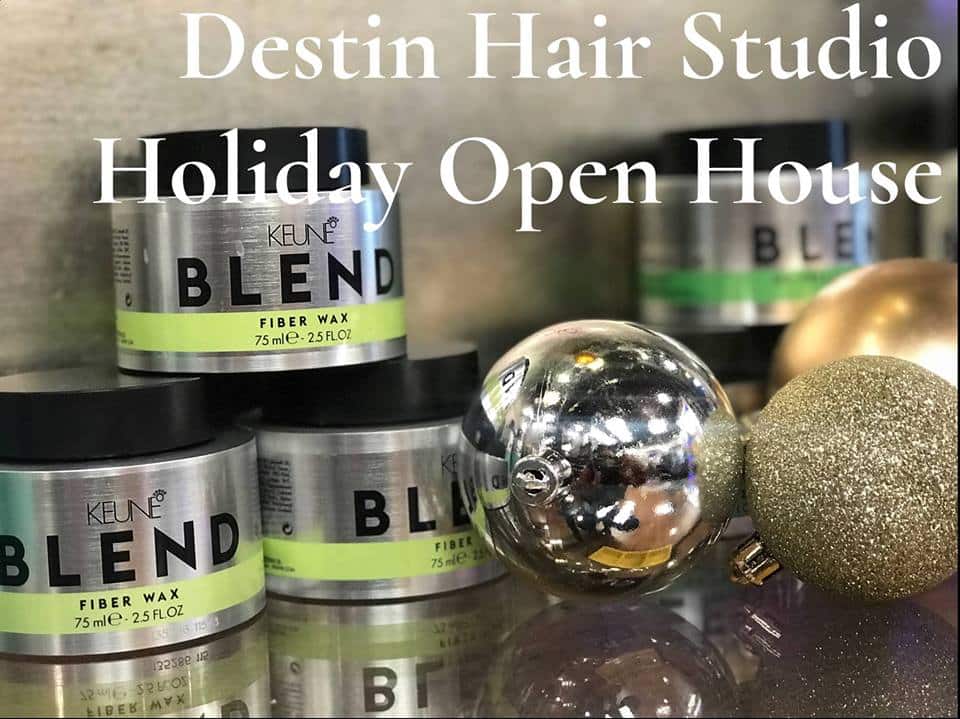 Grand Opening Event
While you are celebrating with us tonight, you will have a chance to get to know our master hairstylists. We now have the additional space to do bigger parties for our hair salon services and welcome bridal parties and formal events. Also, ask us about our on-site services. Our new hair studio location is next to McGuire's Pub in Destin, Florida. We hope to see you there.