Planning your Spring wedding in Destin Florida? Congratulations! There's nothing more romantic than saying I do on the sandy beaches of the Emerald Coast with the sun setting on the horizon and the waves crashing onto the shore. You want to look your most beautiful and there are so many gorgeous wedding hairstyles to choose from. Whether you prefer a braided updo or long flowing locks of curls you will certainly look and feel amazing on your wedding day.
So Many Wedding Hairstyles To Choose From
Are you a modern or classic bride? Determining which type of bride you are can help your decision when choosing from wedding hairstyles. Maybe you fancy a braided updo? This could be a beautiful addition to a mermaid, trumpet or princess style dress.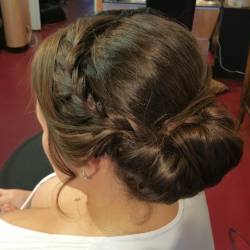 Or maybe you prefer a half up wedding hairstyle with a braid? Either way, you go with the braids, you will add an extra feminine touch to your look.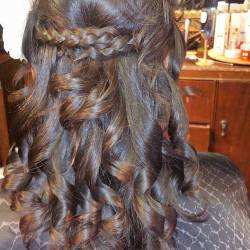 We love classic updos. This is a really popular look among beach brides. This style is manageable on a windy beach day and absolutely gives you a princess look for your perfect day. Add a tiara, flower halo or any accessory to an updo for the perfect finishing touch.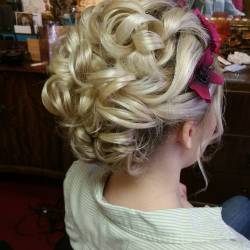 Speaking of hair accessories, they make a great addition for all wedding hairstyles. Having flowers in your hair has a special romantic appeal. You could choose any flower arrangement or go with a halo.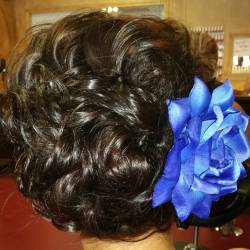 Your hair is one of the most important factors when it comes to your wedding day. You want to dazzle your groom and wow your wedding guests. The dress, shoes, hair, and makeup are all things you've envisioned when dreaming of the day you say "I Do". Choosing from wedding hairstyles can be overwhelming but with the right hair salon and stylist, you can create a stunning look that will leave everyone in awe of you.
Book A Consultation With Us
We welcome you to Destin Florida and the Emerald Coast!  Visit our website today to see more pictures of the lovely brides from previous weddings we've done. Destin Hair Studio loves our brides and bridal parties! We take pride in helping you look your best on your most special day. Our Destin hair salon offers onsite service the day of your wedding for your beauty convenience. We will travel to any location between Pensacola and Panama City Beach. Call us today for a consultation so we can meet and discuss all your options for wedding hairstyles for you and your bridal party.
Happy Planning!