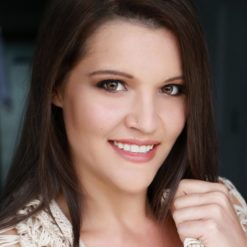 Master Hairstylist and Makeup Artixt
I have always been really good at makeup. When I was younger I even helped my friends with theirs for dances and things like that. I constantly had people asking me to do their makeup. People I didn't even know would stop and tell me my makeup looked good and who I went to. I would always laugh and say I did it myself. Then while I was pursuing a career in hospitality management my aunt, who was a cosmetologist, suggested that I go to school for what I was passionate about and good at. At the time working in hotels was all I knew. So I decided to take a break from Pensacola State College and attend Choice Technical School that next semester.
Experience You Can Trust
I had a blast and being hands-on was so much better than sitting in a college classroom all day listening to the teacher. When we got to the makeup portion of cosmetology I ended up being the one teaching the class because I was more knowledgeable on the subject than she was! Hair was fun and I was the go-to color girl. If other students needed help with color correction or techniques to use, I was the one the teacher sent them to. After graduation, I worked for a skincare company while I did weddings and special events on the side. After that, I started with PUR COSMETICS and I have been with them ever since.
Beauty Service With A Smile
I enjoy making people beautiful and seeing their faces light up when they look in the mirror when I am finished. That feeling that you can make someone's day is extremely satisfying. I not only am good at what I do, I enjoy what I do. My passion most definitely shines through and you can tell that I love what I do. I have never had any complaints about the whole 5 years I have been in the industry and I don't plan on getting any. I am a perfectionist who works hard and does it with a smile on her face.